CHIP Network Meeting
March 22 @ 3:00 pm

-

4:30 pm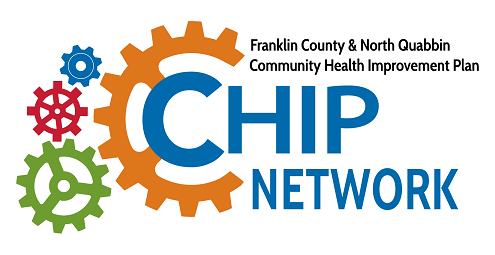 March 22, 2023 meeting of the Community Health Improvement Plan (CHIP) Network for Franklin County and the North Quabbin. Unfortunately, this meeting was not recorded, but the slides are here: CHIP Network 03-22-23 (PDF, 1.6 MB) and here is the chat log: CHIP Network meeting 03-22-23 chat
We had a great group of Network Members in attendance, with a range of experiences and interests!
CHIP Legislative Priority Updates 
Phoebe Walker reported on the latest developments on our legislative and budget priorities for the 193rd Massachusetts Congress.
CSO is our CBHC
CSO's Dana Duval and Sandi Walters described and answered questions about systems changes that promise to improve access to mental health and substance use disorder resources in MA and locally.
Introducing 413Cares
Jen Audley showed us around the online resource directory that is taking the place of Look4Help. Check it out: https://413cares.findhelp.com/
The CHIP Network meets several times each year to hear updates from the CHIP work groups and to learn from people who are interested in making our region a healthier, more equitable place to live, work, and play. Mark your calendar for the next one – May 31, 2023! Contact Jen Audley for more details.