CHIP Network Meeting
September 6 @ 3:00 pm

-

4:30 pm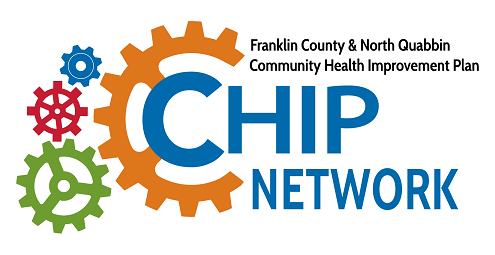 September 6, 2023 meeting of the Community Health Improvement Plan (CHIP) Network for Franklin County and the North Quabbin.
We're launching a new CHIP cycle!
Our Community Health Improvement Plan for 2021-2023 is winding up, and we are starting to lay the groundwork for a new 3-year plan – this will be CHIP 3.0 for Franklin County and the North Quabbin! Over the summer we've been gathering information about local health needs and opportunities for the CHIP Network, and have started to envision a plan with three areas of focus for the next few years: increasing community engagement, reducing isolation, and making the case for rural health equity.
At our next CHIP Network meeting we'll be sharing more details and asking you for input! RSVP to get the Zoom link emailed to you.
The CHIP Network meets several times each year to hear updates from the CHIP work groups and to learn from people who are interested in making our region a healthier, more equitable place to live, work, and play. Contact Jen Audley for more details.