Happy summer from all of us at the FRCOG! We had a busy transition from spring into summer that includes results from long-standing advocacy efforts, the attainment of new funding coming in to the benefit of the region, and forward movement of planning efforts. Take a look below to catch up on some of what we've been up to!
Every new gubernatorial administration is required to draft a statewide economic development plan that identifies challenges and solutions related to economic development. For the first time, the Plan will include a rural focus–the Rural Policy Advisory Commission (RPAC) sponsored a listening session focused on rural issues in June. Meanwhile, the Speaker of the House of Representatives has appointed Representative Natalie Blais to be the House representative on the RPAC. The Senate President has appointed Senator Paul Mark. The needs and issues of rural Franklin County will be well represented on the RPAC. Learn more about the Rural Policy Advisory Commission and the Rural Policy Plan.
The Partnership for Youth, through the Communities That Care Coalition's Regional Policy and Norms Workgroup, continues to meet with the Cannabis Control Commission and attend hearings to advocate for enforcement of current outdoor marketing (billboard) regulations and a thoughtful rollout of Cannabis Cafés that reduces children and young people's exposure to advertising. Workgroup members are also working with the Attorney General's Office to ensure that settlement funds from the AG's recent lawsuit against the tobacco/vape company Juul are used to effectively prevent youth vaping and related harms. Visit the Partnership for Youth page.
FRCOG's Community Health Improvement Plan (CHIP) Network has identified health improvement legislative priorities for this session. The bills address key local determinants of health, including transportation, affordable housing, elder care, and childcare. During this quarter staff provided testimony on two bills. The first was one that would allow spouses to be paid as caregivers, which is responsive to the massive waiting list for home health aides in our region.  The second was the SAPHE 2.0 bill, which modernizes the local public health system, stabilizing funding and training for local health departments.  To see the full list of priorities, visit the CHIP page.

Climate Change & Land Use
Watershed-Based Planning Continues Throughout Franklin County
Earlier this year, the FRCOG received $100,000 from the MA Department of Environmental Protection to continue watershed-based planning work Franklin County.
This spring, FRCOG met with representatives from the towns of Erving and Deerfield, and the Franklin Conservation District to collaborate on outreach to watershed residents in the Keyup Brook and Bloody Brook watersheds.  More outreach efforts are underway with local land trusts and watershed organizations. This outreach is in its planning phase and will include a networking event to foster greater collaboration between groups with similar goals.
In June, FRCOG staff presented a public draft of the Lake Wyola Watershed-Based Plan at a meeting of the Shutesbury Selectboard and opened a 30-day public comment period. Staff will hold a public field visit to the watershed later in the summer to hear additional public comment.
The FRCOG is also working closely with the Massachusetts Association of Conservation Districts to identify watersheds in Franklin County that could benefit from agricultural-focused watershed planning, a process that would include intensive outreach to farmers about best practices for managing stormwater that benefit both the farm and the environment.
More Information: Climate Resilient Rivers & Watersheds page; Kimberly Noake MacPhee at [email protected] or ext. 130.
Housing Roundup
FRCOG worked with the Town of Orange to submit a draft Housing Production Plan to the new MA Executive Office of Housing and Livable Communities (EOHLC) in June.  The Housing Production Plan offers a menu of zoning, funding, and policy options the Town could pursue to provide housing for current and future residents.
FRCOG staff are also currently working with the Town of Whately on the creation of a HPP for their community, which should be completed by the Fall.
FRCOG staff has also begun work on a Regional Housing Plan for Franklin County. In addition to completing an affordability analysis and market analysis, staff held a Housing Forum in June.  The Forum brought together partners from a variety of sectors in the region to discuss housing issues and focus on possible solutions to the existing scarcity and affordability of housing. Staff will be conducting focus groups over the next several months to explore strategies to increase housing that will be practical and effective within the rural context of Franklin County. The Plan will be completed by December 2023.
More Information: Housing Planning page; Megan Rhodes at [email protected] or ext. 132.
CHIP Distributes Rural Equity Funds
Massachusetts has a Vaccine Equity Initiative that works to improve health in regions that were particularly vulnerable during COVID.  In 2022 the initiative added rural communities to the list of communities funded, and awarded the FRCOG's Community Health Improvement Plan (CHIP) Network funding to serve central and western Franklin County.  Using these funds, the FRCOG made grants to seven local organizations working to improve health in our region, including:
Atlas Farms to increase access to fresh food through Mobile Markets
Life Path to wrap up the Age- and Dementia-Friendly Franklin County/North Quabbin regional action plan and provide healthy eating and active living supports to older adults participating in chronic disease self-management programs
The Franklin County Foundation for Community Justice, for summer camp scholarships
Mary Lyon Foundation for human service coordination in West County
Montague Catholic Social Ministries for leadership and science and technology training for immigrant girls in Turners Falls and beyond
Community Action Pioneer Valley for emergency funds for people in crisis
Franklin Regional Transit Authority for marketing of the Access micro-transit service
More Information: Community Health Improvement Plan (CHIP) Network page; Jen Audley at [email protected], or ext. 119.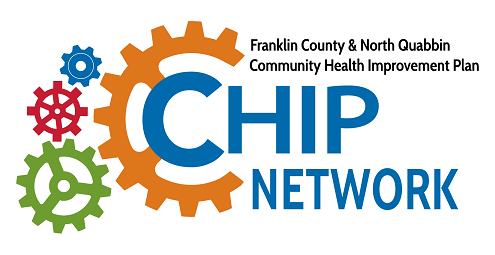 New Brownfields Assessment Grant
FRCOG was awarded a new $500,000 U.S. Environmental Protection Agency (EPA) grant to continue its Regional Brownfields Program. A professional contractor will be hired to conduct environmental site assessments on eligible properties. The purpose of assessment is to determine if there is contamination on site, and if so, to determine what it is, how much there is of it, and how best to remediate it. Eligible activities include: historical research; testing soil, groundwater or building materials, and planning for site clean-up and reuse. Actual clean-up of contamination is not an eligible activity. Sites may publicly or privately owned, and there is no cost to the property owner or municipality. Property owner permission is required for any on-site activity. Assessment is important when a municipality or developer is considering acquiring or redeveloping a site. Often, it is required to secure financing for development.
FRCOG will conduct outreach to member municipalities to solicit sites for consideration. The Brownfields Steering Committee evaluates sites for inclusion in the program and prioritizes them for assessment. Sites will be accepted until grant funds are exhausted. Since the Program launched in 1999, FRCOG has been awarded nearly $3.5 million in EPA grants, which has led to over 70 sites in 22 Franklin County towns being assessed and/or cleaned up.
More Information: Brownfields Assessment and Clean-up page; Jessica Atwood at [email protected] or ext. 123.
2023 CEDS Annual Performance Report
The Franklin County Comprehensive Economic Development Strategy (CEDS) serves as the region's economic development plan; conducting the CEDS planning process maintains the region's eligibility for certain EDA funding programs.
In June, FRCOG submitted the 2023 Franklin (CEDS) Annual Performance Report to the U.S. Economic Development Administration (EDA). This document is the third of four reports that provides the latest demographic and economic data, and updates on projects identified in the 2020 CEDS Plan. The Plan and subsequent annual reports are developed under the guidance of the CEDS Committee and the FRCOG Council Executive Committee/Economic Development District Governing Board. The creation of the next five-year CEDS Plan will begin in summer 2024.
More Information: Comprehensive Economic Development Strategy (CEDS) Program page; Jessica Atwood at [email protected] or ext. 123.
Nero's Law Training and Equipment
Chapter 23 of the Acts of 2022 established what is commonly known as Nero's Law, named after a K-9 officer killed in the line of duty. The law establishes procedures to allow and require EMS departments to treat and transport law enforcement K-9's to emergency veterinary care. The Western Region Homeland Security Advisory Council is supporting the region's efforts to meet the training requirements of the law by providing equipment and hosting sessions of the hands-on portion of the training.
The training teaches EMTs critical first aid canine care including muzzling, CPR, wound and amputation treatment, lifting a dog, and more. EMTs learn the skills on mannequins. K-9 officers and civilian dogs are also at the training, providing students the opportunity to palpate pulse and other landmarks on a live dog, and to learn how to interact with a K-9 officer and their handler.
Training was held in Berkshire County in June. WRHSAC is collaborating with WMEMS to conduct sessions in Franklin, Hampden and Hampshire Counties in the fall.
More Information: WRHSAC page; Raine Brown at [email protected] or ext. 138.
Western Mass Regional Dive Team
WRHSAC is assisting in the development of the Western Mass Regional Dive Team. Divers from eight first responder departments in western Massachusetts comprise the team. The team has been training together over the last year. WRHSAC provided funds for much of the training including dive tender, full face mask certification and dry suit certification. Equipment purchased includes regulators, tanks, diver consoles, underwater communications and underwater metal detector. The training and equipment have brought the team up to response ready. In the last month, the team participated in recovery efforts in Northampton and Westfield.
More Information: WRHSAC page; Raine Brown at [email protected] or ext. 138.
Shared Municipal Services
Tick-Proof Your Shoes!
The Cooperative Public Health Service health district has seen high levels of both Lyme and Anaplasmosis already this summer, and wants to raise awareness and prevent infection. To that end, the CPHS Health Educator, Maureen O'Reilly, will be working with local boards of health to hold tick bite prevention events around the district, which will include opportunities to bring in shoes for treatment with permethrin, a colorless, long-lasting insect repellent.
More Information: Cooperative Public Health Service Health Resources Library – Tick Safety page; Maureen O'Reilly at [email protected] or ext. 206.
Large Pool Projects Completed
The CPHS health district has spent many hours since last fall reviewing, permitting and overseeing two new swimming pools in our Region. After about a five-year absence, the Buckland Recreation Department will have a new swimming pool and bath house for the public. The Buckland Pool is up and running, view the 2023 rates.
In Shelburne, The YMCA's Camp Apex also replaced their 60-year-old pool with a new, larger pool.
More Information: Cooperative Public Health Service Pools, Summer Camps, Beaver Permits and More page; Kurt Schellenberg at [email protected]  or ext. 201.
FRCOG Staff in the Wild!
Be on the lookout for FRCOG transportation planning staff working outside this summer! The Staff is visible in fluorescent safety attire. Here is what we are working on while out and about in the region:
Unpaved Road Assessments. The FRCOG is working to develop an unpaved road assessment tool that is intended to assist towns to identify maintenance needs and prioritize improvements. We will be testing the tool on unpaved roads in the towns of Ashfield and Colrain. We will also be sharing this tool with Highway Superintendents to get their feedback and input.
Culvert Assessments. Staff is continuing work completing comprehensive culvert assessments for towns. Assessing culvert conditions is vital to identifying potential problems and planning necessary maintenance or replacements. Our teams will be working diligently to find, map, and assess the condition of culverts throughout Gill and Wendell this summer.
Traffic Counting. The FRCOG routinely collects traffic count data at locations throughout Franklin County using automatic traffic count equipment. The count season runs from May through October, and during that time the FRCOG staff is continually setting up and taking down the equipment at locations throughout the county. Updated traffic count data is a helpful tool for many aspects of transportation planning.
As we embark on these important outdoor tasks, help us to stay safe. Please be careful when passing, give plenty of space, and respect any signs or safety measures in place. We are also happy to chat about our work and answer any questions that you may have.
More Information: Transportation Planning page; Beth Giannini at [email protected] or ext. 125.
Franklin County Regional Transportation Plan  
The Franklin County Transportation Planning Organization (FCTPO) endorsed the final 2024 Regional Transportation Plan (RTP) at their meeting on June 27th. The FRCOG transportation staff conducted a robust public outreach and input process that included opportunities to participate and provide feedback during all stages of the plan development. An online survey and an interactive map tool provided the opportunity for initial input; staff also attended the meetings of many local and regional interest groups to get the word out about the plan development. Additionally, public input meetings were held specifically about the plan. Later in the process, staff received input on the draft plan via email. The final plan will soon replace the draft version currently posted to the FRCOG website.
More Information: Regional Transportation Plan page; Beth Giannini at [email protected] or ext. 125.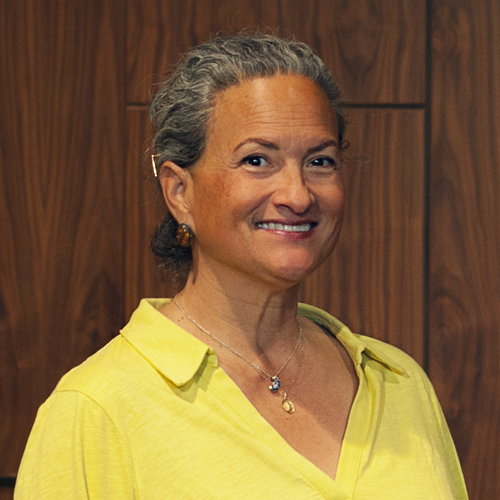 Clara López joined the FRCOG as the new Administrative Services Assistant in May, after many years working in various roles in agencies and businesses across Franklin and Hampshire Counties. More recently, Clara was the office manager at Hope and Olive Restaurant and at the Full Frame Initiative, both in Greenfield. Welcome, Clara!