The Community Health Improvement Plan (CHIP) Network is made up of people who are interested in making our region a healthier, more equitable place to live, work, and play.  The CHIP Network's vision is that all residents of Franklin County and the North Quabbin Region will have the opportunity to pursue healthy lifestyles, to participate in shaping the systems that affect their health, and to achieve social, emotional, physical, and spiritual well-being.
The CHIP Network collaborates to:
Identify priority health needs and disparities and the factors that contribute to them
Build on our strengths by identifying current resources in the community to address priority health issues
Identify and support the implementation of effective strategies for addressing priority health needs
Reduce gaps and duplication in services
Increase our collective ability to secure resources to improve health in our region
The Network meets several times each year to hear updates from the CHIP work groups and to learn from people who are making our region a healthier, more equitable place to live, work, and play.  We'd love to see you there!
CHIP Network Meeting Dates
Save 3-4:30PM on your calendar for these Wednesdays in 2023:
January 18, March 22, May 31, September 6, and November 8.
To subscribe to the CHIP email list or get connected with CHIP working groups, contact Jen Audley.
The CHIP Network was established in 2016 with support from the Robert Wood Johnson Foundation, and has been sustained with funding from Baystate Health, the Massachusetts Community Health and Healthy Aging Funds, and the MA Office of Rural Health.
We are in the implementation phase for the 2021-2023 Community Health Improvement Plan (CHIP).
2021-2023 Working Group Goals
Below are the primary goals for the 2021-2023 CHIP Plan.  Each area has a workgroup from within the larger network who collaborate to move the goals forward.
Goal: Support and strengthen the Communities That Care Coalition in its efforts to delay the age at first use of addictive substances for all youth, with a particular focus on those disproportionately affected, including LGBTQ youth, youth of color, youth from families with low incomes and DCF-involved youth.
Goal: Increase individual and collective resiliency by building the capacity of peers and community-based groups to strengthen social connectedness for those experiencing depression and/or anxiety.
Goal: Support the FRCOG's Transportation and Open Space & Recreation planning efforts, Mass in Motion, Age-Friendly Franklin County, and food justice and systems change initiatives to continue to evolve the built environment to reduce barriers to active living and healthy eating.
Resources
Materials from CHIP Network Meetings
Franklin County/North Quabbin Community Health Improvement Plan 2017-20
2019 CHIP Materials:
2018 CHIP Materials:
2017 CHIP Materials:
The 2017–2020 plan prioritized 22 distinct evidence-based strategies with 79 associated activities to improve health outcomes for people in Franklin County and the North Quabbin. This report documents progress made…
This document represents a snapshot of the evidence-based strategies identified for the 2017-2020 Community Health Improvement Plan for the Franklin County and the North Quabbin region to address the key…
Jen Audley
CHIP Coordinator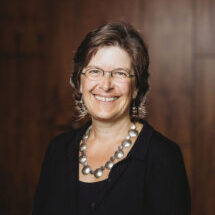 Phoebe Walker
Director of Community Health