In 2017, the FRCOG conducted an inventory of public street trees in South Deerfield and Old Deerfield, funded by a DCR Urban and Community Forestry Challenge Grant.  The inventory included a GIS (geographic information system) data layer with each street tree's location, genus, species, common name, height, canopy spread, condition and other vital information within the project's geographic scope. A final report, along with printed maps and infographic poster was provided to the Deerfield Highway Department and Tree Warden – as well as town officials – to manage, maintain, and plan for additional plantings of trees in Deerfield.
This project also included a collaboration with the Conway School, which provided a student team to conduct a town-wide ecological assessment, focusing on trees.
In 2018, public trees in and around downtown Northfield were inventoried as part of a project to produce a tree planting and maintenance plan for the Town. Data gathered during the spring 2018 inventory were mapped and analyzed, and a final plan, along with printed maps and infographics poster, was provided to the Northfield Board of Selectmen. The information contained in the report will help Town officials manage, maintain, and plan for additional plantings of tree. To help the Tree Warden select trees that will withstand climate change impacts and other stressors, a list of resilient trees was provided the Town as well.
The Town of Deerfield requested technical assistance in 2016 to conduct a public tree inventory on some of the Town's more populous streets. Funding was provided by the District Local…
The Directors of the Town of Montague's Planning and Conservation Department and Department of Public Works recognize the value of having a baseline public tree inventory in Turners Falls. This…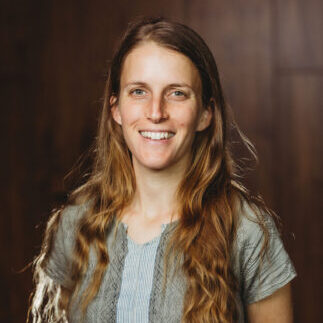 Tamsin Flanders
Land Use and Natural Resources Planner
Kimberly MacPhee, P.G., CFM
Land Use & Natural Resources Program Manager