Mass in Motion is a statewide movement that promotes opportunities for healthy eating and active living in the places people live, learn, work and play. Mass in Motion works with local governments partnered with community-based organizations to make policy and practice changes that make it easier for people to eat better and move more.
Together, we can create healthier communities, and a healthier Commonwealth.
Franklin County Mass in Motion is currently working with communities that have all signed on to plan age-friendly policy, systems, or environment (PSE) changes through the lens of health equity and racial justice.  These towns will build on the work of the regional Age-Friendly Franklin County and North Quabbin project to address specific needs in their own municipalities.  Funding provides support to towns to compensate residents, particularly those with lived experience of health inequities, to participate in and drive decision-making in this process.
Participating towns thus far include:
Colrain
Deerfield
Erving
Gill
Greenfield
Leverett
Leyden
Montague
Orange
Sunderland
Whately
For more information, including to learn more about how your community can get involved, contact Rachel Stoler.
A report on focus groups with residents, seniors and youth. Food Access Report (PDF, 2.8 MB)
The Mass in Motion Food and Public Health Infographics address income, food access, diet, activity, and health in Franklin county. Mass in Motion Food and Health Infographics (PDF, 2.5 MB)
In collaboration with the Greenfield YMCA, the FRCOG developed Walk Franklin County maps for all of the towns in Franklin County.  The maps depict one or two-mile walking routes in…
Meg Ryan
Regional Public Health Nurse
Rachel Stoler
Community Health Program Manager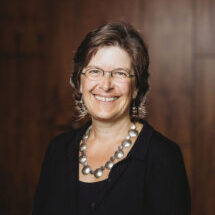 Phoebe Walker
Director of Community Health