The FRCOG plays a leadership role in the MA Rural Policy Advisory Commission (RPAC). The RPAC was created by the legislature in 2015, and is governed under M.G.L. Chapter 23A: Section 66.
The mission of the Commission is to enhance economic vitality of rural communities.  In the legislation, "rural" is defined as municipalities with a population density of less than 500 people per square mile, which, based on 2010 Census figures, includes all Franklin County communities except Greenfield.
In October of 2019, the RPAC issued the Rural Policy Plan for the Commonwealth of Massachusetts.  This document, the first of its kind in Massachusetts, provided an overview of socioeconomic conditions in the rural municipalities of Massachusetts, highlighted the unique needs of rural areas and identified action-oriented policy, financial and regulation recommendations across 14 focus areas.
The RPAC meets regularly to identify and advocate for legislative and policy priorities important to rural municipalities and works closely with state agencies and other partners to advance a rural Massachusetts agenda.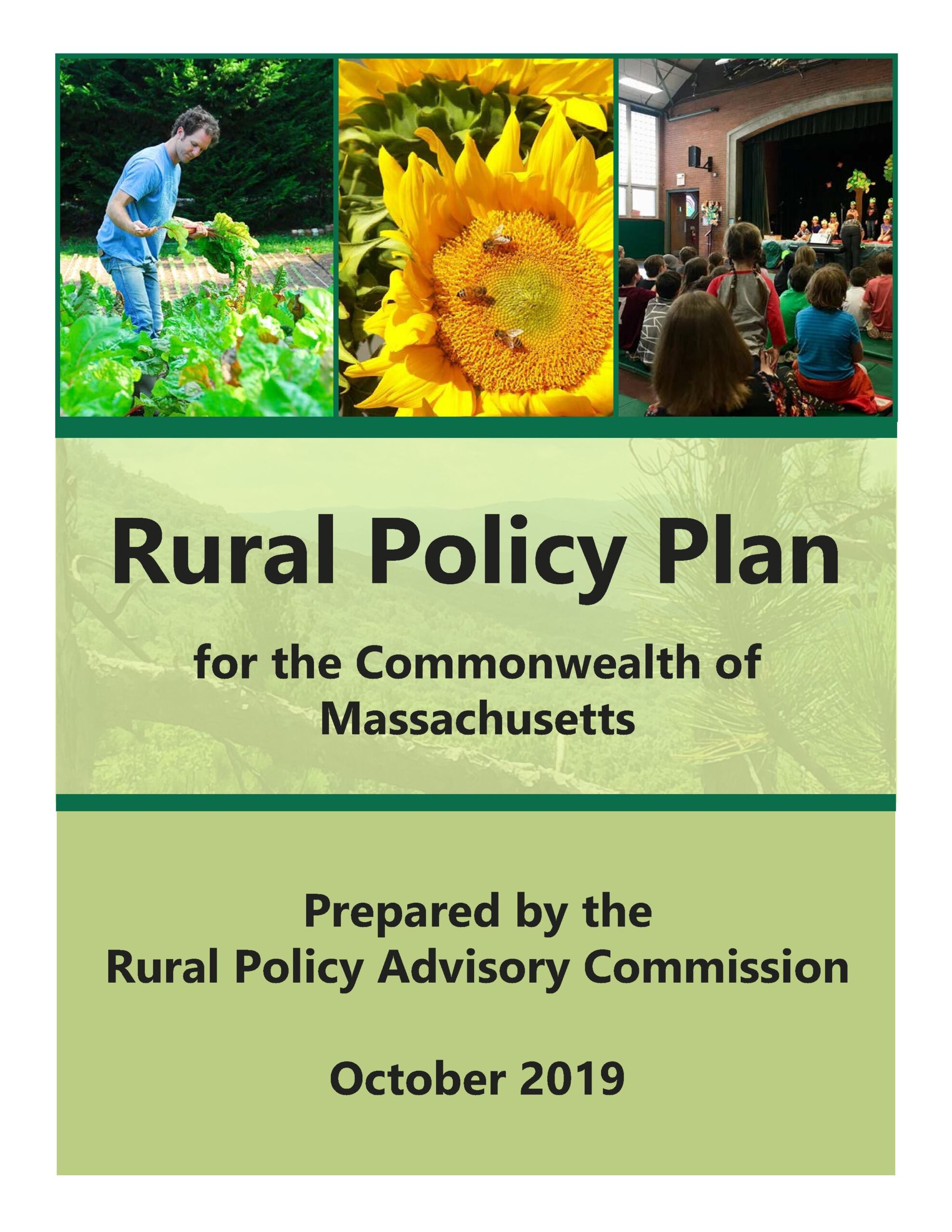 Linda Dunlavy
Executive Director