Managing stormwater runoff is increasingly difficult with climate change and the more frequent and intense storm events we are experiencing. Sustainable and climate resilient stormwater practices capture, clean, and store water on site, close to where it falls, and in doing so, effectively reduce runoff and improve water quality.  Climate resilient stormwater management practices in a rural area like Franklin County are an essential component of efforts to preserve natural resources, protect critical transportation infrastructure, and foster sustainable growth and development.
The Sustainable Stormwater Management Plan for Franklin County utilizes a screening level approach for assessing potential stormwater Best Management Practices (BMPs) for three common types of transportation construction projects: Downtown Revitalization, Complete Streets, and Rural Road improvement projects.
FRCOG collaborated with three towns in each category, which served as stormwater pilot communities. Custom stormwater site assessments and annotated conceptual designs that illustrate the placement, layout, size and function of sustainable stormwater BMPs in two priority locations in each pilot community were developed in collaboration with town staff and highway departments.
The Plan and Technical Reports can be downloaded by clicking on the links below. Please note that the technical reports are large files may take a moment to load.
The Sustainable Stormwater Management Plan for Franklin County utilizes a screening level approach for assessing potential stormwater Best Management Practices (BMPs) for three common types of transportation construction projects: Downtown Revitalization, Complete Streets, and Rural…
These reports provide a summary of the road-stream crossings (culverts and bridges) in the towns linked below that are considered to be at high risk of failure from heavy precipitation…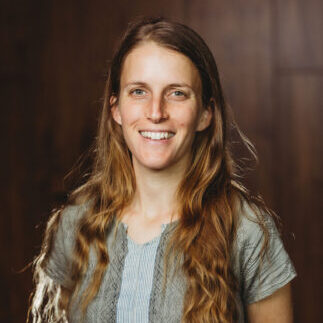 Tamsin Flanders
Land Use and Natural Resources Planner
Kimberly MacPhee, P.G., CFM
Land Use & Natural Resources Program Manager